For-sale listings with cool, neutral wall colors sell for more money, according to Zillow analysis.
The right color may help sell a home for more money.  Homes with rooms painted in shades of light blue or pale blue/gray can sell for as much as $5,440 more than expected, according to a new Zillow report.
Zillow's Paint Color Analysis looked at more than 32,000 photos from sold homes around the country to see how certain paint colors impacted their sale price on average, when compared to similar homes with white walls.
Which colors may help you sell your home for more?  Read on for the full results of the Paint Color Analysis.
"Greige" exteriors
A home's exterior gives the first impression. Homes that are painted "greige," a mix of light gray and beige, sold for $3,496 more than similar homes painted in a medium brown or with tan stucco.
Navy blue front doors
Homes with front doors painted in shades of dark navy blue to slate gray sold for $1,514 more.
Blue kitchens
Homes with soft blue-gray kitchens sold for a $1,809 premium.  On the flip side, results showed that homes with yellow kitchens caused the value to decrease by $820 on average.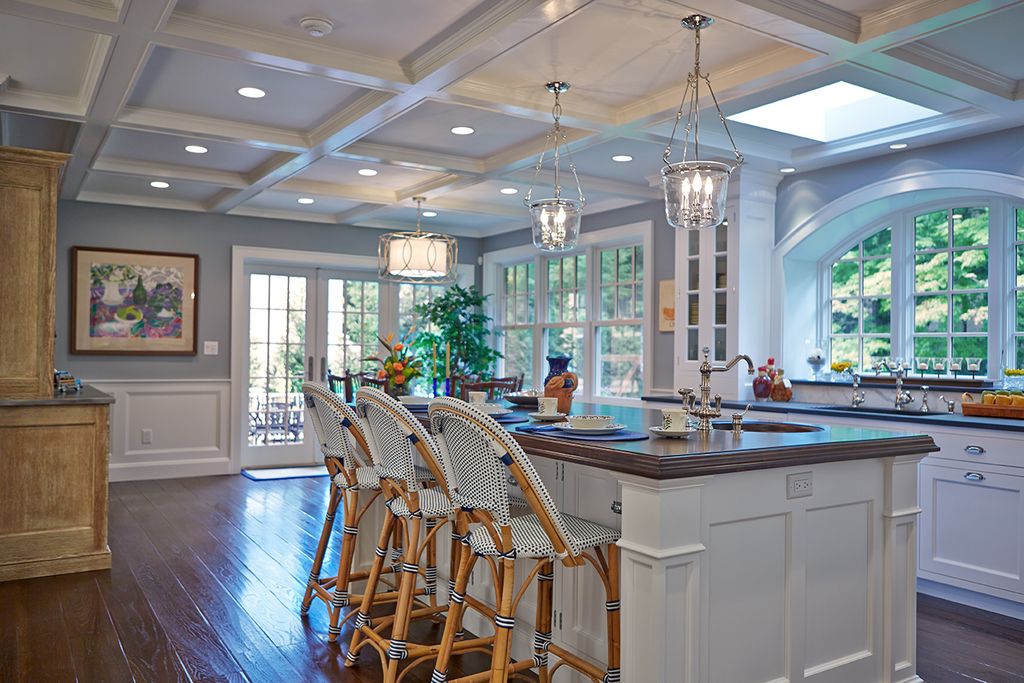 Beige living rooms
I was a little surprised to learn that homes with light beige or taupe living room walls sell for $1,926 more than expected.
Slate blue dining rooms
Homes with slate blue to pale gray blue dining rooms also sold for more money — $1,926 more on average than homes with white dining room wall colors.
Cadet blue bedrooms
Homes with light cerulean to cadet blue bedroom wall colors can come with a $1,856 premium.
Light blue bathrooms
Homes with powder blue or periwinkle bathrooms sold for $5,440 more than expected.
Selecting the right paint color is one of many factors that may affect why a home sells faster or for more money. Walls painted in cool neutrals like blue or gray have broad appeal, and may be signals that the home is well cared for or has other desirable features.
Some colors may actually deter buyers. Homes with darker, more style-specific walls like terracotta dining rooms sold for $2,031 less than expected. However, a lack of color may have the biggest negative impact as homes with white bathrooms sold for an average of $4,035 below similar homes. Zillow's full report can be found here.
For color recommendations specific to the home you're selling, Get Started today with an in-person or video call staging service.