Meredith
Entry
Shelf ideas:
Pottery Barn Trenton Shelf: You could use two of these 24" shelves side by side below a large mirror in the entry.  Or, I like the style of them, maybe for another part of the house.
Amazon Nathan James Black wall mount or Nutmeg/Black walnut floor - 12" deep. Either of these would be narrow enough for your entry and then we could figure out a mirror to go with them depending on how you want to place them.
Or, you could buy silver or black metal brackets and stain a piece of white oak to match your floor and mount a large mirror above the shelf.  Sorry for the sketchy drawing!
Mirror
I love this huge mirror from Uttermost - good quality. An investment piece but your space needs something BIG.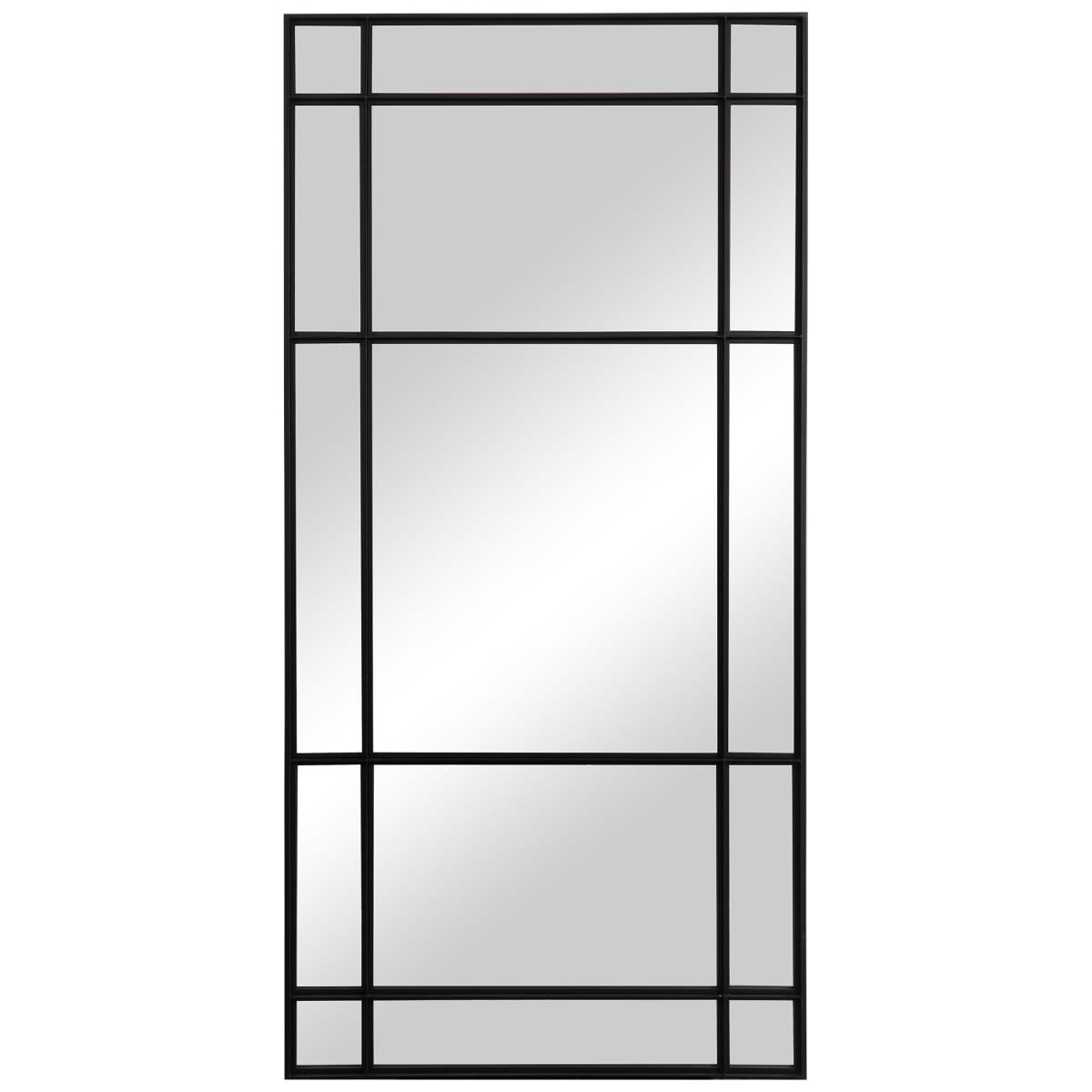 Hall & Stairwell
Art: Checkout this website for big floating frame canvas prints. Great Big Canvas I like their close-up nature photos that come very large.  You could frame in black or silver to go with the other colors in your house.  I like the idea of doing a series of 3 of something down the hallway, maybe black and white like this Pin of  yours: 
A framed floating canvas could work in the stairwell.  Some of them come very large, like this which you could hang vertically on one of your two stair walls.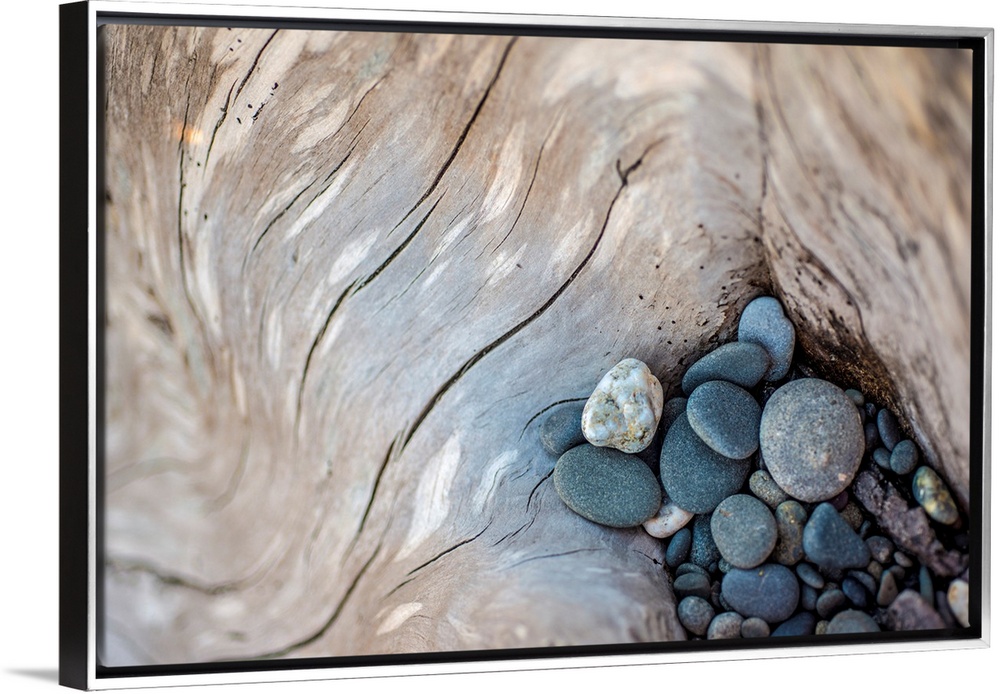 Living Room
Console tables: check the height on whatever you get before buying to make sure it's not taller than the top of your sectional
 All Modern Olson: This one's pretty with the glass shelves, but more fragile.  I like the two shelves to cover the back of the sectional.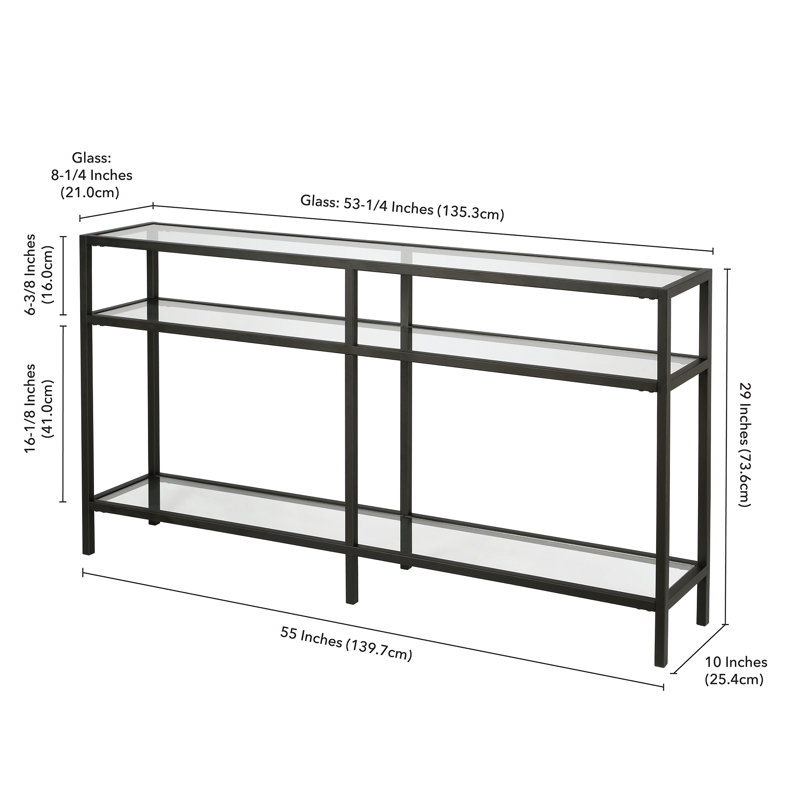 Trent Austin Console table from Wayfair I like the leg detail on this one.